IWGP World Heavyweight Challenger speaks his mind
Sitting at a 1-4 record against the IWGP World Heavyweight Champion, Kazuchika Okada is at a significant statistical disadvantage heading into Wrestle Kingdom 17. With the 50th year anniversary celebrations coming to a close, a cheering crowd, and the expectations of legacy and Inoki on his mind, the ever confident Rainmaker may be feeling the pinch more than in any other of his nine prior Wrestle Kingdom top spots. We spoke to Okada about rarified air, and not breathing with the Switchblade. 
International tickets on sale NOW for Wrestle Kingdom!
Watch Wrestle Kingdom 17 live in English January 4 on NJPW World!
It's been a big year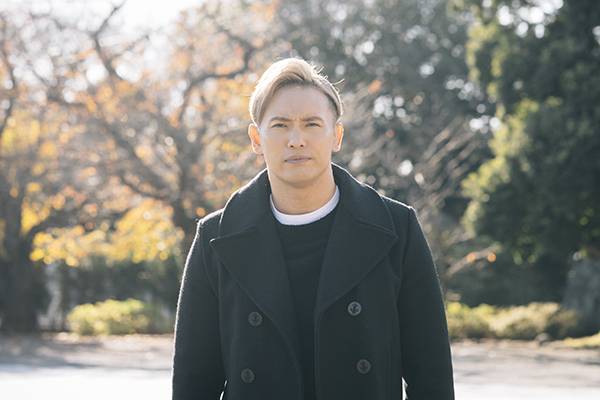 –Before we get into 2023, let's reflect a little on 2022. 
Okada: It was a big year. Last year, even though I won the G1, it wasn't anywhere near the level of 2022. I started the year with the title, and even after losing it, went on to win the G1 again. So I've been right up there the whole year. 
–You got to return for an event in your home town in Anjo as well, and you wrestled in AEW. 
Okada: Right. I was able to wrestle overseas again, and for NJPW in Anjo it was the first event in 38 years, so it was really cool to be in front of my home crowd. There was a lot of variety to everything this year. Obviously those title matches were tough, but that's something different to being in front of overseas fans, and it's different again to being in the smaller local markets and getting that warm reception. So I really got to experience a lot over the course of the year.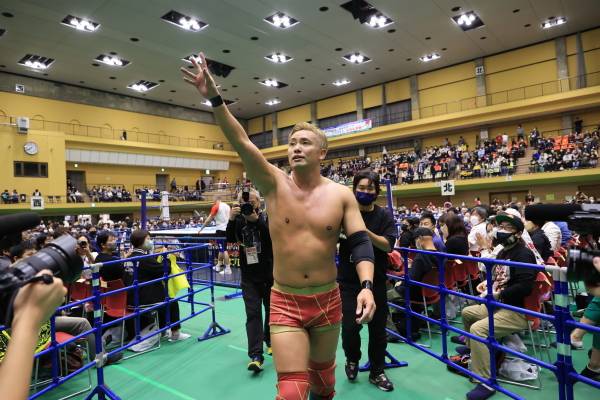 –Do you feel this was a year of recovery from the COVID pandemic?
Okada: I think so. We had cheering crowds back on some shows, so it was the first time in a long time that the fans were raising their voices louder than us in the ring. I think we're really starting to get back to where we used to be and where we need to be. Just in the day to day, there really aren't many chances for people to really yell and let energy out, right? So for people to come to wrestling, buy an expensive ticket and not be able to release that energy- obviously we want wrestling to be a reliever for that stress, so cheering events is really putting us on the right path again.
You have to really think about the business, or risk being left behind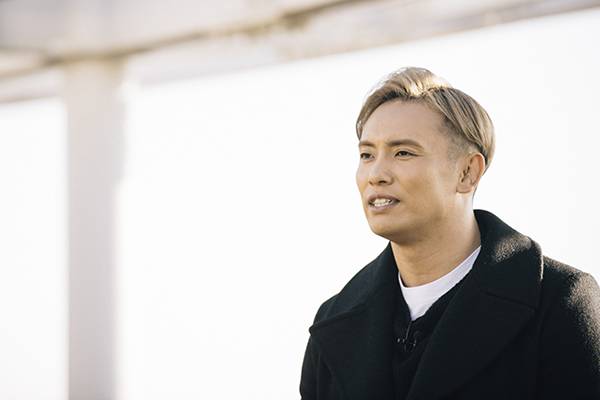 –Even as we've been celebrating the 50th Anniversary of NJPW, it's been in the middle of maybe the biggest obstacles we've ever faced in the form of the pandemic. Has that strengthened your resolve in a way, do you think?
Okada: Hmm, I'm not sure about that to be honest. The thing is, the people that progress and evolve the business are the ones that think about wrestling whenever they can. If people see the opportunity in the crisis, they can continue, and if not, they fall by the wayside. I think you see the people who don't really think about this, and you see what that gets them. 
–And you are a thinker. 
Okada: I have to be. I'm always thinking about how to be ahead of everyone else, and hopefully show a way forward for people who would be happy with the status quo. 
I want to be on the level of presence Inoki was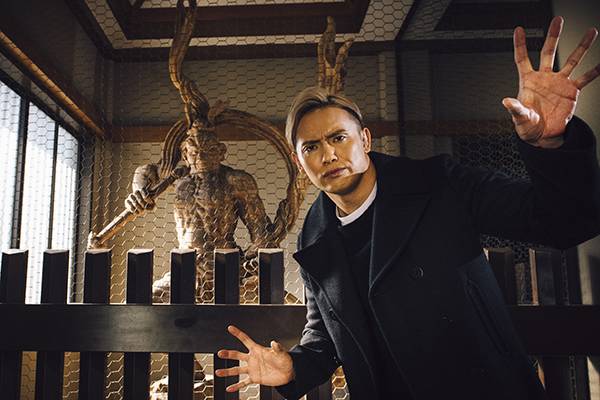 –We've just been shooting around Ikegami Honmon Temple. The two god king statues that stand guard over the temple actually had their pose modelled on Antonio Inoki. 
Okada: It's a really special place, and it's incredible to think that Mr. Inoki was the model for these. On the way up here I passed a signpost pointing to Rikidozan's grave as well; there's a ton of history to this place. I mean, a professional wrestler inspired the design of these statues standing guard over a religious monument. That's something for me as a wrestler to be proud of; it's inspiring. 
–Do you feel that Inoki energy?
Okada: Hmm, I don't know about energy in that sense, but certainly a power, which I can use to bring energy to the fans. Inoki would always ask about whether we'd have that energy. That famous catchphrase "Genki desuka?". We don't know how he himself would be feeling in that moment, but the point was however he was feeling, he had the power to bring energy to the people, and I feel the same way. 
–Obviously, Wrestle Kingdom 17 is an Antonio Inoki memorial event- what does Inoki mean to you personally?
Okada: Honestly, he's that senior figure, and a very influential one, but not much more than that. I really wanted to strengthen ties and get closer with him, but just as that was coming together he passed away. I really wish I could have spent more time listening and learning from him.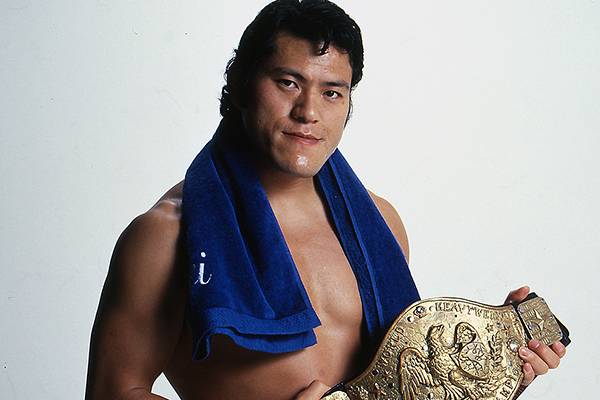 –How do you compare his legacy to the career you've had to date?
Okada: I don't think I hold up at all. It wasn't just national news when he passed; when he died I was in England, and it was news over there as well. I'd like to have that level of presence that he had, and I have to really elevate professional wrestling to be able to do that.
–Inoki would always say that with the right energy, you can do anything. Do you agree with that?
Okada: Yeah, I do. I don't think it's energy alone; motivation is important as well. But when it comes to pro-wrestling, I have both. That's why I am in the position I'm in, I think, and what I plan to bring to January 4.
–Just what is that energy to you then, if not motivation?
Okada: I think it's something more fundamental, like the root source of all this power. I think if you have that energy, motivation can arise from it. But whatever you do, without that power, without that primal energy, there's nothing you can do. It's really the most important I think.
–If you really analyse it, it's not all that different from your whole idea of 'making it rain', in terms of bringing power to people.  
Okada: It might be stretching a little (laughs). But I think anyone would feel energised by a little money falling their way. It's energy in a different form perhaps.
The IWGP World Heavyweight Champion couldn't do what I did and win the G1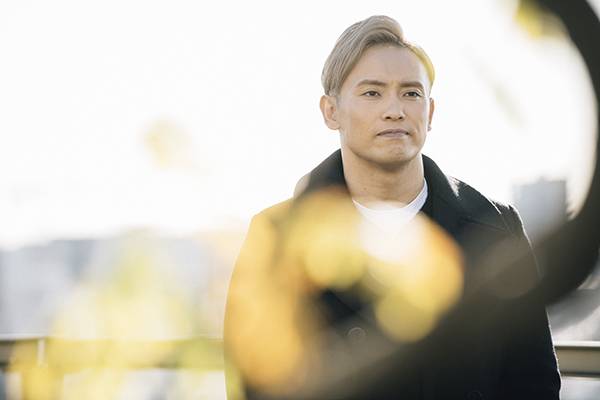 –Let's home in on January 4 and Jay White. We have to talk about the fact that you're 1-4 against him; would you say he's your hardest opponent?
Okada: That might be fair. It's that elusiveness with him. If he was more of a straightforward wrestler, he'd be more than tough enough in his own right, but it's those extra tricks that get me. But I have beaten him before, so I know it's doable. So it's on me to beat him again I guess. 
–You've made a point of particular pride in being the G1 winner these last two years. What does that achievement mean to you?
Okada: It's an incredibly demanding tournament. This year it was the biggest yet, as well. So with that in mind, I think it's something to find confidence in. I did something that the IWGP World Heavyweight Champion couldn't by winning the G1. 
–I see.
Okada: So in my mind, no matter what Jay might say different, I really do think I'm better than him. We'll prove that point in the Tokyo Dome, with that belt on the line, and we'll see what happens.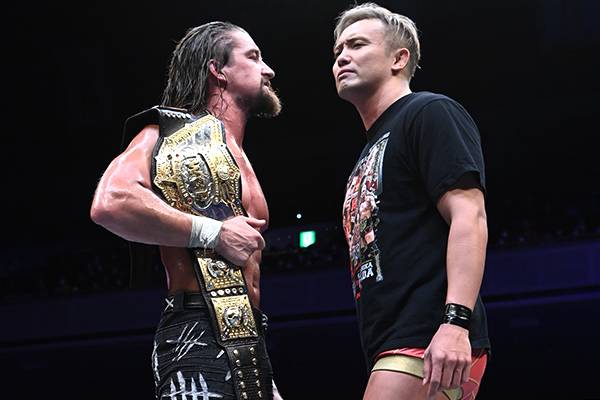 –Jay said in his own interview that he thinks this will be the last chance you have to challenge him. 
Okada: Well, fair enough I guess, since I'll be winning and he'd have to challenge me. I take that as meaning Jay will lose at the Dome and he feels he'll never be champion again. OK, I can understand that. 
–He also said that he will prove at the Dome that you are not the best wrestler in the world that fans say you are.
Okada: OK, so he acknowledges that fans feel I'm the best wrestler in the world. So what's his point? And if that's the case, then where does Jay rank in that? 
Look, the world championship means that you're number one, and I don't have that, so in that sense, he's right for now. That's why I'll win and take that belt off him. 
It's not my role to shout 'Daa!'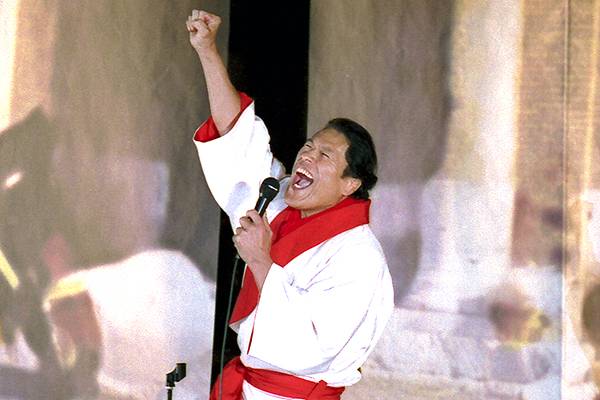 –Jay also talked about how the night wouldn't end with you giving a "1,2,3, Daa!".
Okada: Well, obviously. I don't plan on doing that. I know it is the Inoki Memorial event, but it's not my role to do that, and I think it should be left to someone else. My plan is to end things by promising to make it rain like usual.
–You don't think you should do the 'daa' call?
Okada: I don't think it should be me. If we do it, it should be something someone with more of a connection to Inoki should do. I think right at the start would be a good time to do it. 
–Back in October when you confronted Jay White in Ryogoku, you talked about bringing this 50th anniversary year to a close. How do you feel about bringing NJPW into 51 years and beyond?
Okada: Well, I like to think that I led NJPW through this year. At the same time, I lost the belt in June. So really my aim is to be champion and stay champion. Since Jay won the belt, he  hasn't been in Japan much at all, and for so much of the 50th Anniversary year to not have a champion present is a real shame. That's why I intend to be a champion all the way through and past the 51st anniversary.
–You want the champion to be making those local towns. 
Okada: We have other champions, but there are tons of fans who will buy a ticket wanting to see the World Heavyweight Champion. Denying them that, especially this year was a real disappointment. So it might be a little late, but if I can make it up to those fans in those towns by being there as champion next year then that's what I want to do. 
 I want an injection of excitement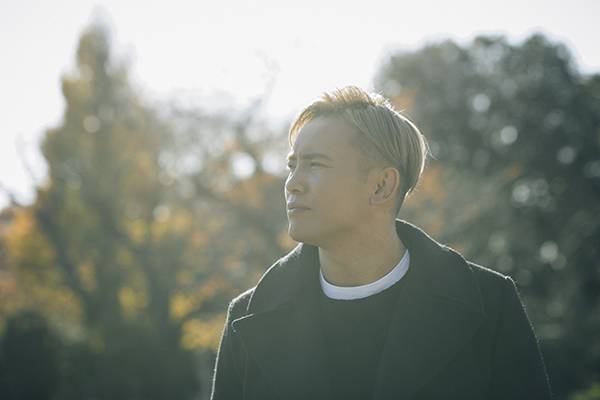 –Do you feel confident that you can bring even more to the next half century than what NJPW presented in the first 50 years?
Okada: I think we're already surpassing everything that came before. I think pro-wrestling and New Japan Pro-Wrestling will only continue to evolve and get better over the next ten, twenty years; that's what we should always be working to do at any rate. If everything stayed the same, people wouldn't be buying tickets, but if we continue to evolve then there'll be a bright future for the next century and the one after that. 
–But you can't be satisfied with the status quo.
Okada: Well if things don't change, then they get stale. We're competing against all sorts of entertainment, so we have to keep moving up. I think there should be that injection of excitement that makes people thrilled about what's around the corner. 
–What does that injection look like to you?
Okada: I think we're fairly closed off right now. Maybe it would be pretty interesting to see wrestlers from outside try and take us on, whether that's other promotions or something different. I think a real change is what we want. 
–A lot of NJPW wrestlers are going to other promotions to wrestle at the moment. Is that something you're keeping an eye on?
Okada: Not really, no. I think that NJPW is the gold standard, so I think what we want is for other wrestlers from outside to come here and see what it's like to compete against the best. When you look down the line, NJPW wrestlers are being called to these other places, because we are the best, so we have to prove to the world that we are still number one by having the reverse happen. The only thing I will say is that you won't see me go elsewhere for a long period- I'll always be representing New Japan. 
I have to be the unbeatable boss as far as Jay goes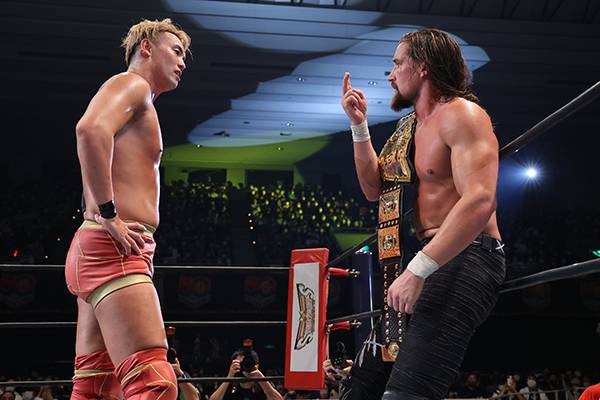 –As we come to a close here, is there anything you want to say to Jay?
Okada: Jay has done a lot in the US in 2022. Even though he hasn't been in Japan much, he's definitely put in the work over there. I acknowledge that, and I'm grateful for that. What I have to be is the unbeatable boss as far as Jay goes. The guy that has to teach him what pro-wrestling is all about. Right now, our roles are backward. I need to overcome tat wall that is Jay White, and then build a higher wall for him to try and overcome. 
–And that's your vision for this new era.
Okada: Right. It has to be Kazuchika Okada who emerges with the win and the title. I'm sure that Jay will be a worthy opponent as he chases me going forward. 
–The catchphrase around this event is 'Fighting Spirit forever'. What does that Fighting Spirit mean to you?
Okada: I'm a product of a different generation I think, so I don't quite have a clear idea of it. But I do think it's something that persists in what NJPW is. I was never taught by Inoki directly, but I came through as a Young Lion, and I was taught a lot of stuff that was passed down through the generations. So I think it's hard for most people, maybe for anyone to put a finger on what exactly is Fighting Spirit, and what exactly is Strong Style for that matter. It's an intangible, but it's something that you really can feel in NJPW matches. 
–Your first Wrestle Kingdom main event was exactly ten years ago at Wrestle Kingdom 7. What does the Tokyo Dome main event mean to you?
Okada: You know, I've been in that spot enough that you'd think I'd be completely used to it, but you never do get used to that spot. I'll be carrying a good kind of nervous energy and that's what you need in that spot. I'll never be entirely used to it, but I'll keep competing at the level to where it's a given that I'm in it.