Narita, Suzuki, Desperado to challenge HOUSE OF TORTURE
One of the themes of the New Beginning tour has arisen from Minoru Suzuki and El Desperado's play to recruit Ren Narita to their cause in a bid to take down HOUSE OF TORTURE. While Suzuki-Gun disbanded at the end of 2022, Suzuki himself and El Desperado have remained allies, and see huge potential in the Son of Strong Style. In particular, the King has made a specific appeal to mentor Narita, stating that he has all the essence of Strong Style that Narita seeks to represent.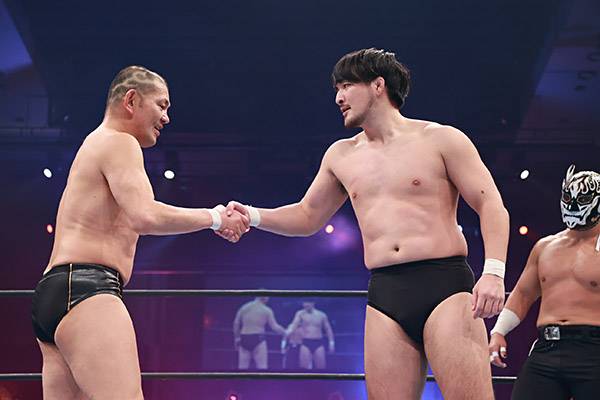 Being on the receiving end of a fair share of Suzuki beatings as a Young Lion, Narita debated whether to trust the veteran all on the backdrop of Suzuki suggesting the three challenge for the NEVER Openweight 6 Man Tag team Championships held by HOUSE OF TORTURE. While EVIL, SHO and Yujiro Takahashi insisted that the titles had been 'retired', they kept up their characteristically despicable in ring tactics, while Narita was unwilling to tag with his prospective new partners.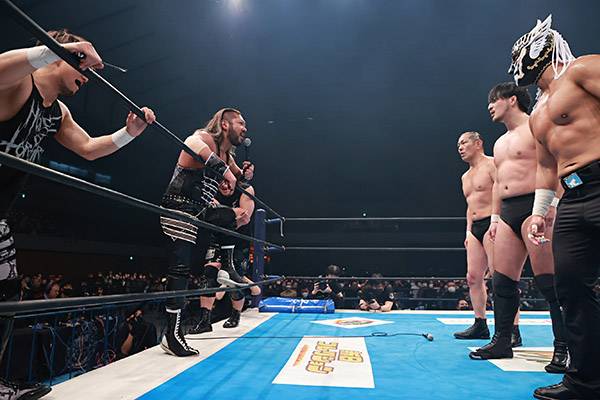 That all changed on February 5 when Narita came to the aid of Suzuki, and shook hands with both the King and Desperado post match. Now officially on the same page, they again demanded a title shot, and despite H.O.T's protestations, that's exactly what they'll get. The NEVER Openweight 6 Man Tag Team Championships is now the third title match on a loaded card to wrap up the February 11 EDION Arena event!